Alaska Women Speak is open for submissions! We are currently gathering prose, poetry and cover art possibilities for the Fall 2018 theme: Ghosts and Spirits. August 15th is the deadline for submissions.
Subscribe Now to receive this issue in your mailbox this fall!
SUBMISSION GUIDELINES 
Alaska Women Speak welcomes submissions in the following genres: non-fiction, poetry, fiction, memoir, creative non-fiction, and essay. We also publish work from visual artists and welcome Cover Art/Photo submissions.
AWS proposes a theme for each of its quarterly installments, but  interesting and well-written pieces outside the proposed theme are considered.
Preference is for submissions of 3000 or fewer words. AWS is a non-profit, volunteer-run publication. We do not pay for submissions, and writers retain full rights to their work published in AWS.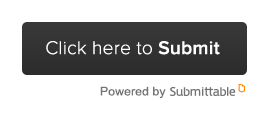 Alternatively, you may send complete manuscripts as Microsoft Word files to akwomenspeak@gmail.com, along with a brief biography (which we may publish), and your contact information. Please include links to your previously published work, if applicable. 
UPCOMING THEMES:
Fall 2018: Ghosts and Spirits
Deadline for Submission August 15
Winter 2018: Stoking the Fire
Deadline for Submission November 15